Carmelo Anthony to Sign minimum $2.4 million dollar deal with the Houston Rockets after being bought out by Hawks. But is he worth signing?
Carmelo Antony, what a name, isn't it?
Honestly, he used to be a straight up baller; he has accomplished so much by winning over 4 Olympic gold medals with team USA, 10-time NBA All-star, All-Rookie, the list goes on and on….
However, in his current state of the tender age of 34 years old I think most NBA fans would agree that his days are numbered.
The interesting thing about this topic is how does a player who has achieved so much at such a high-level stop having confidence in themselves to take the game winning shot in the last minute. Did Kobe have that confidence in his final season, or will Lebron when he reaches that threshold?
Carmelo Anthony's Top 10 Plays of his Career
It is difficult to judge what happened this year with Melo as he signed with the OKC Thunder for almost 28-million-dollar projected salary to play for them in the 2018/2019 season. He has now however diminished his salary to a 2.4 million-dollar Veteran's minimum deal as things didn't pan out with OKC when they were eliminated by young rookie sensation Donovan Mitchell and the Utah Jazz in the 1st round of the western conference playoffs.
"The Nuggets team that I would try to lead and coach had three AAU babies: the starting forwards, Kenyon Martin and Carmelo Anthony. And J. R. Smith."
In my opinion the reason that Melo's time with the Thunder didn't pan out is frankly because his physical conditioning is far out of his peak due to his increasing age. Not every single athlete can be like Christina Ronaldo or Lebron James and be at a peak fitness level in their mid-thirties.
There was a lot of hype around how hoodie Melo would make a comeback in OKC although he disappointed these predictions by averaging only .357 from beyond the arc and .437 from the field; do keep in mind that his career average is only at a .473 from 2-point scoring range.
Melo settle for a minimum contract deal with a team with a deep talent pool who's title chances have lowered greatly since Lebron James and Demarcus Cousins brought their talents to the Western Conference of the NBA. Many doubters believe that because he had a bad season in OKC that Melo will be a bust and will hurt the Rockets chances of contending. However we must keep in mind that he was only .36 points below his career average percentage from the field. With so many pure shooters on the Rockets perhaps Melo will be able to add another strength by bringing his playoff experience that he has made out in the NBA.
Although these stats do represent a slight correlation showing that Melo is not yet out of his full scoring potential, basketball is a difficult game. With this year's rookie class being the strongest we've seen in a while and the improvement of teams in the western conference, Melo is not the 25-year-old super star that he used to be. The statistics don't show that Melo was poisonous to the chemistry of Russell Westbrook and Paul George on the Thunder, otherwise known as two ball dominant players who have learned to play basketball by controlling and taking over games. It seems however that the Houston rockets do not see any correlation between this similarity of their organizations structure after re-signing CP3 after this season for a 4-year $160 million-dollar contract deal alongside James Harden.
NBA2K16 OVERALL PLAYER RATING
NBA2K19 OVERALL PLAYER RATING
At one time Melo had a reflective NBA 2k rating of his potential ranging from a mid to low 80 rating throughout his time on the Knicks. His new NBA 2k19 rating is now reflective of his current age and diminishes skillset by predictions of a first look 2k rating of 67 overall; which would be 20 points lower than the rating that 3 of the players out of last season's rookie class have already received.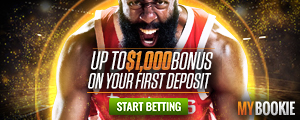 At the end of the day although it may be well sought after by the players, video game ratings do not help NBA organizations win basketball games. Rather it is the performance of the players that will dominate the game by becoming an unbeatable force as a team. Carmelo simply is not that additional force that Houston needed in my opinion in order to become a contender in the west this year. The problem with adding Anthony to the roster is not that he is no longer the player he used to be, but that he still thinks that he is. This is the reason as to why things didn't pan out with him in OKC as he always found that he was the one to be deserving of the big-time shots. He took far too much control over more plays then he should have been allowed to with the minimal minutes he was playing by coming off the bench.
That being said with a new team comes a new coach and perhaps the Rockets coach Mike D'Antoni has a different approach on how to utilise Melo then Billy Donovan did. Perhaps, by decreasing his salary as well as his 2k rating it will finally take way his confidence that enables him to take so many off-put shots during the game rather than passing to the other stars around him.
We can now only hope that this humbling off-season for Melo has now gave him perspective on how to step out of the spotlight and allow functionality through some of the game's best players like CP3 or James Harden.
Written By: Thomas D'Aoust
Please follow and like us: